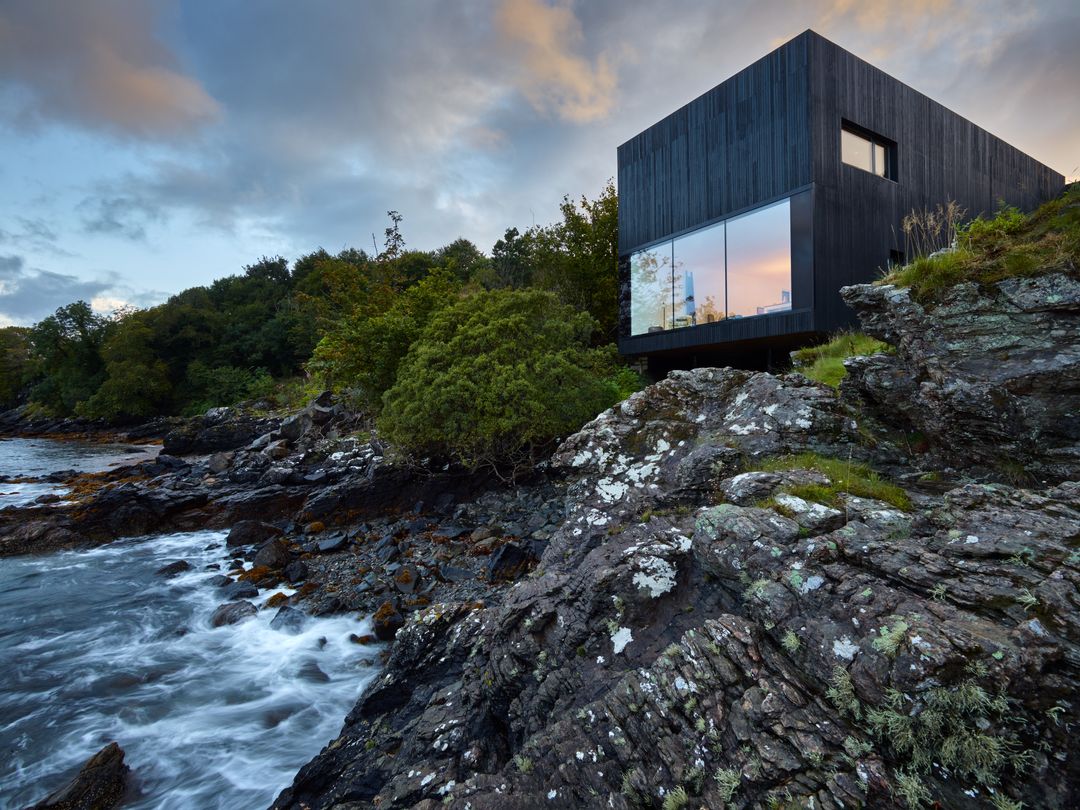 Award Winning Design
This house, which was recently featured in the Telegraph, is built in a prominent location, with ferries and the pier passing by.
It's a very unusual spot, nestled among a wooded region with a level plateau at the top overlooking a precipitous rock face cascading down to meet the shore.
It also recently took home the 2018 IAA Awards for "Best New House" and "Best Building."
Beautiful Location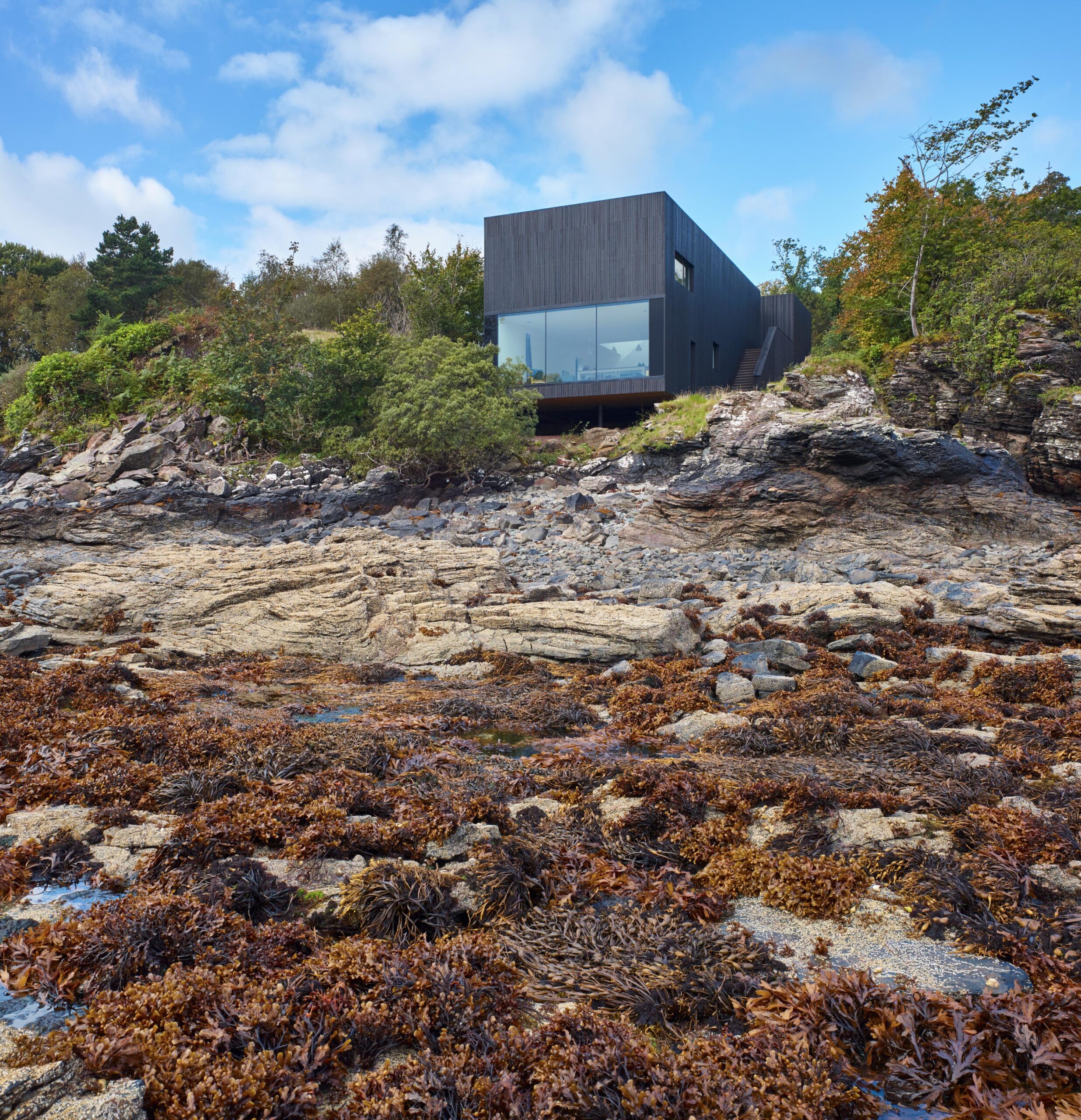 The flat plateau at the top of the land, which the seller had cleared with this goal, would have been the most obvious and accessible location for house construction.
The view is lovely from here, yet it feels remote from the shore and so undeserving of a luxury residence.
One of our goals for this project was to control the drama of the site while while maximising the vista.
We were able to develop a close contact with the shore and the rocky terrain as a result of this.
A two-story box was dropped into a natural hollow in the bay as our solution.
Modern Architecture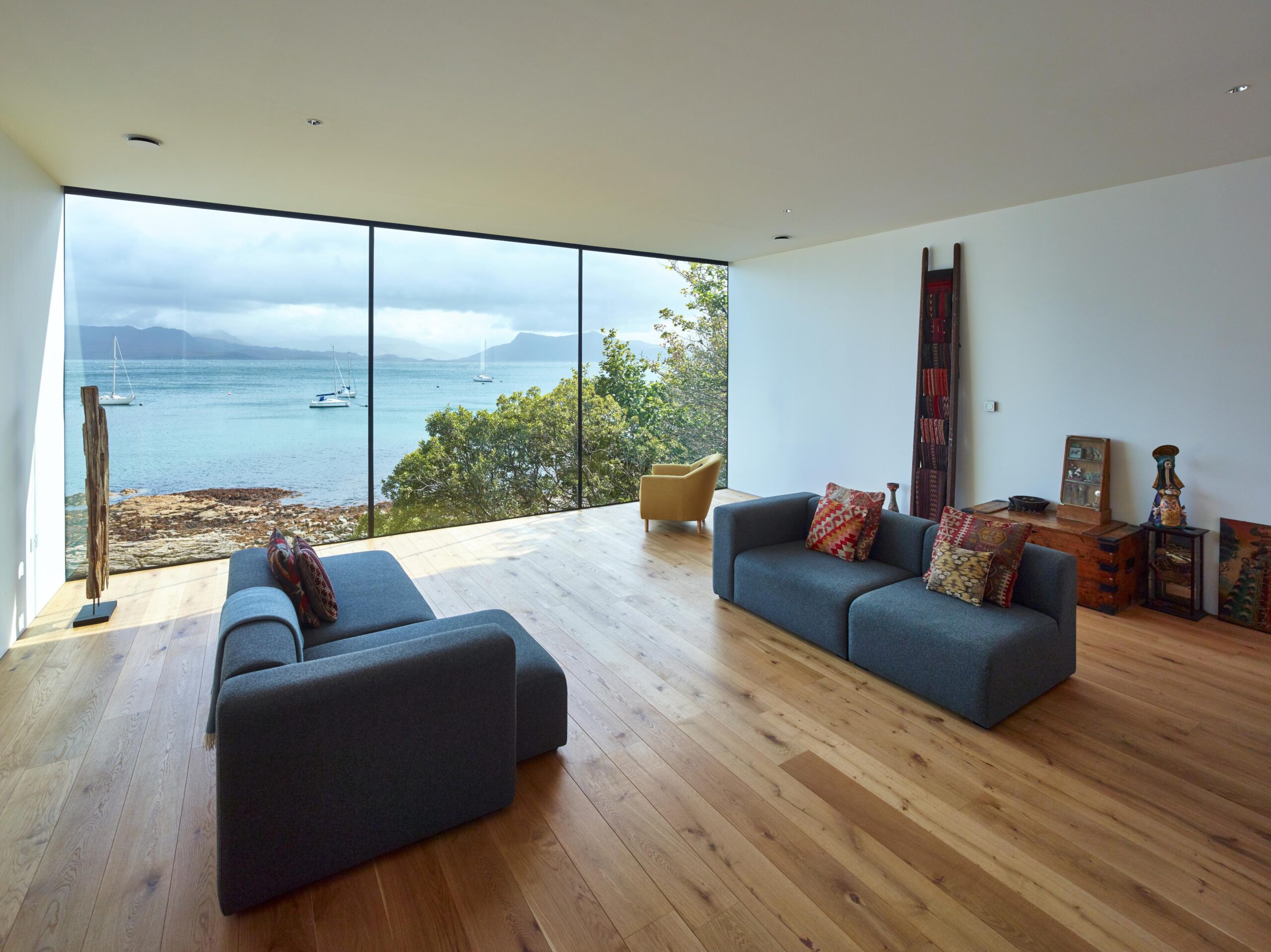 The home appears as an unassuming single-story dark peak when approached from the other side.
However, a two-story covered pinnacle cantilevers out dramatically over the uneven foreshore from the front.
The dim shading bed makes the property feel at ease in the scene and fantastic environment in where it is situated.
We used control and dramatisation throughout the whole planning and construction process, both outside and inside, to create our customer's dream home.
Interior Design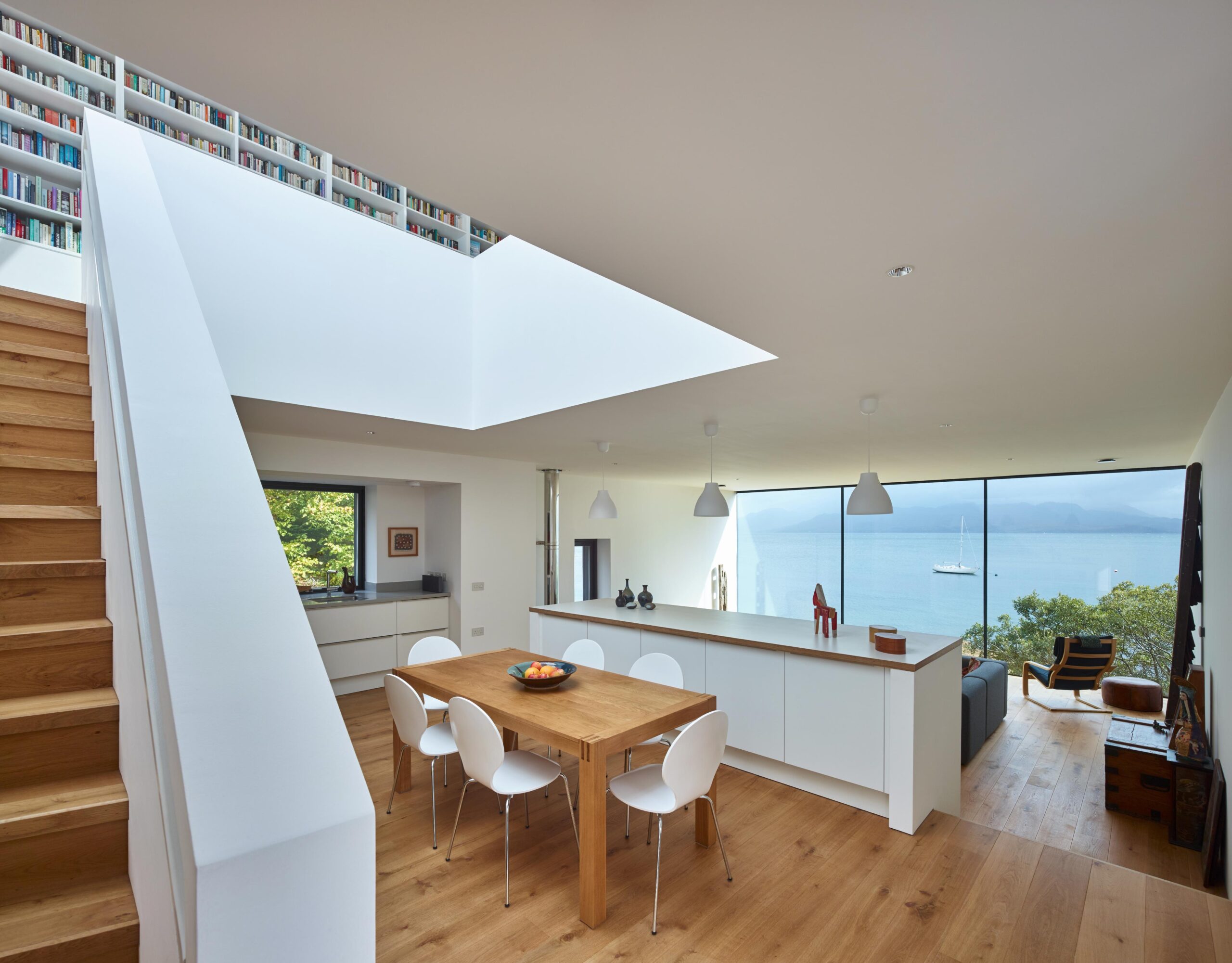 The view through the frameless glazed gable dominates the main living room as you descend the stairway.
The house is brimming with books, paintings, and items, giving it a warm and inviting vibe without ever appearing cluttered.
The final product has a sculptural quality to it.
The main lobby is small and nondescript, but beyond it is a double-height library/stairwell with overhead lighting.
Although the perspective from this vantage point is not yet visible, the drama of the light from above and the verticality give you a feeling of the building's concealed volume.