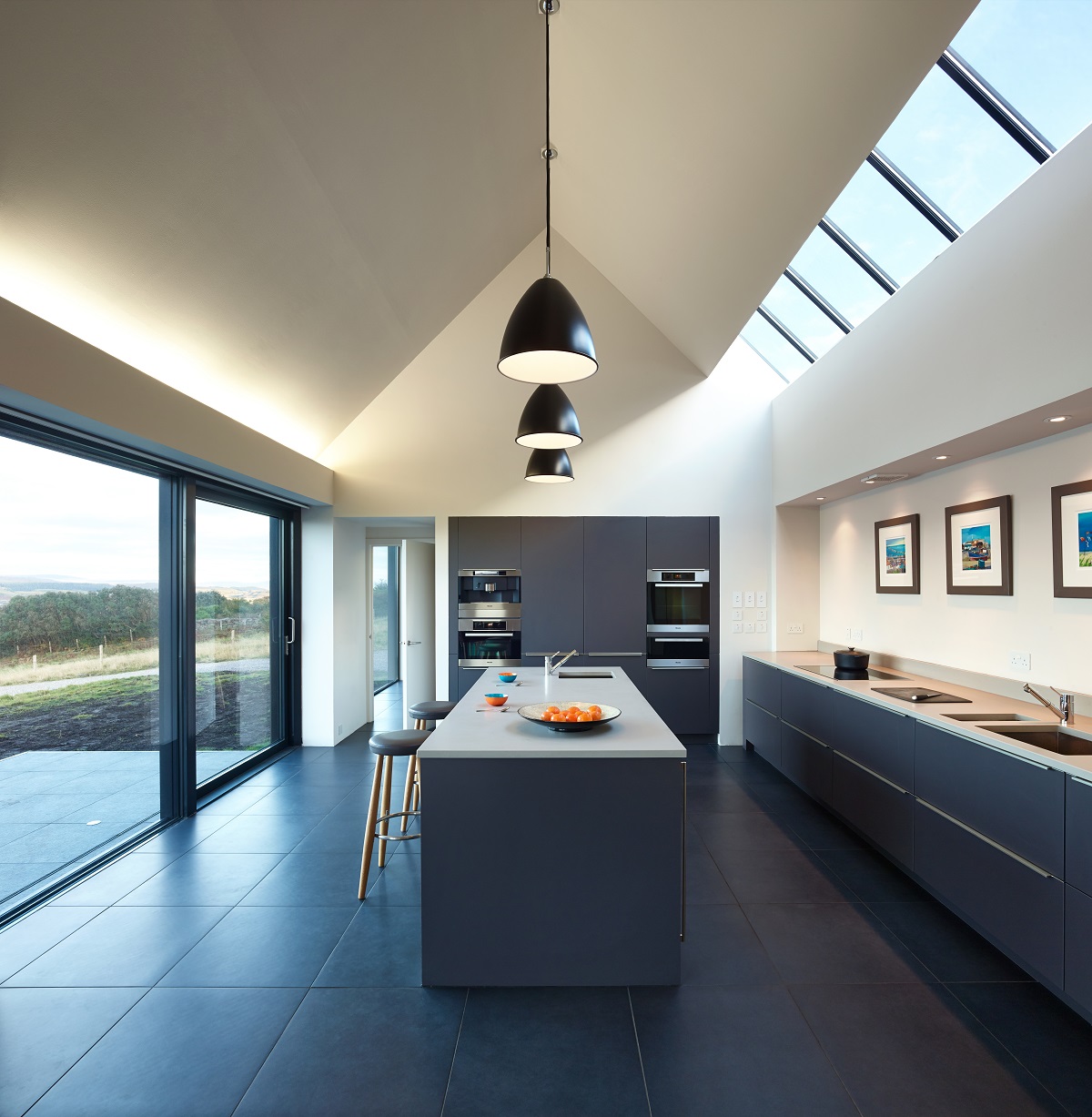 Stunning Design
The location is a raw croftland position with views across Dunvegan Bay to the Waternish peninsula.
Long views to the north to the Isle of Harris and south to Dunvegan are available.
A woody cliff is to the west.
It's also close to the mother's sister's new home and her family.
Inspired by the surroundings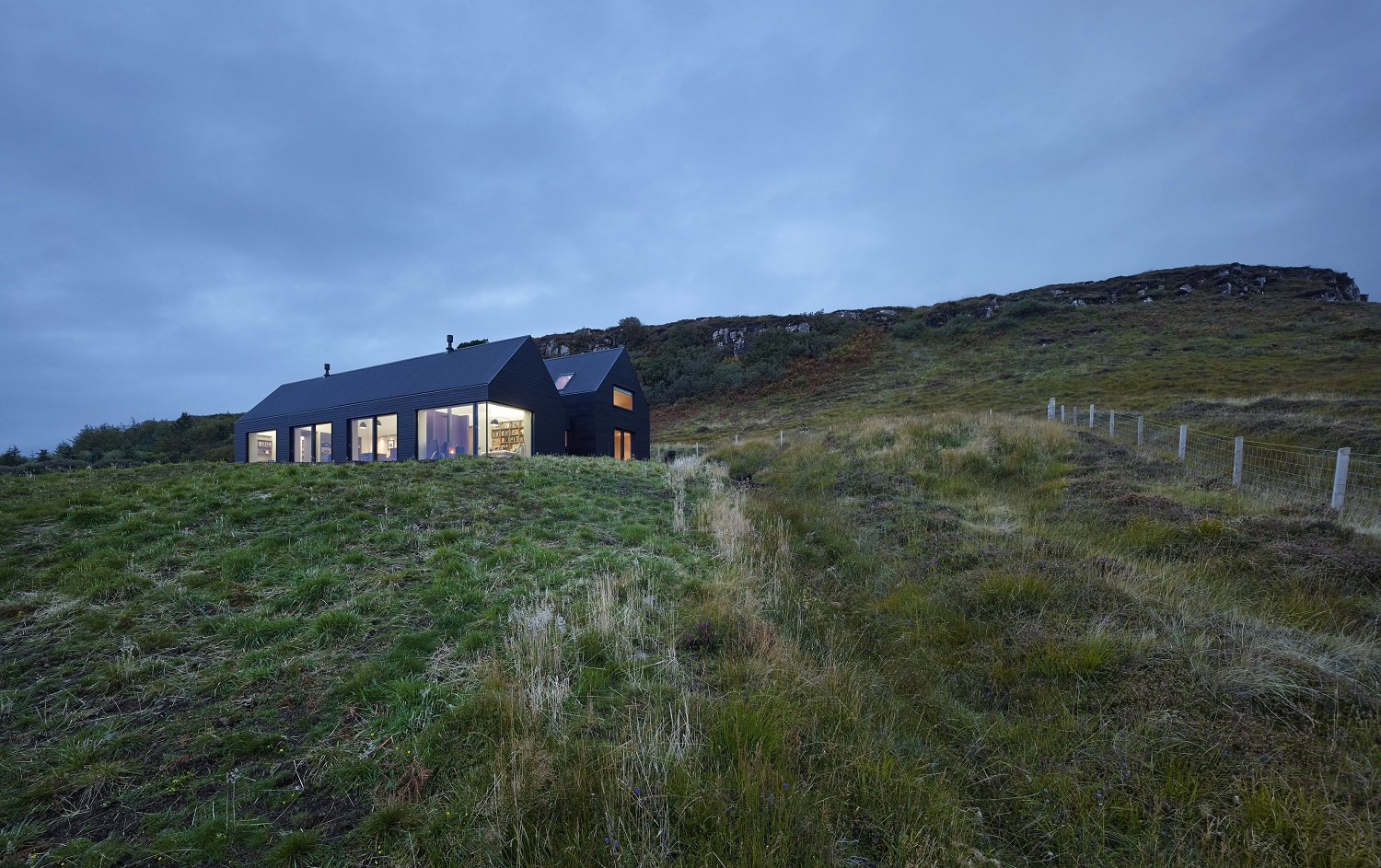 The requirement called for an open concept living, dining, and lounge area, as well as a separate games room, study/sitting room, and four bedrooms.
A 3m sliding oak screen can be used to separate the main living area from the back bedrooms.
There was to be a separate storage and wood storage shed, as well as a heat pump shelter.
Modern but Historic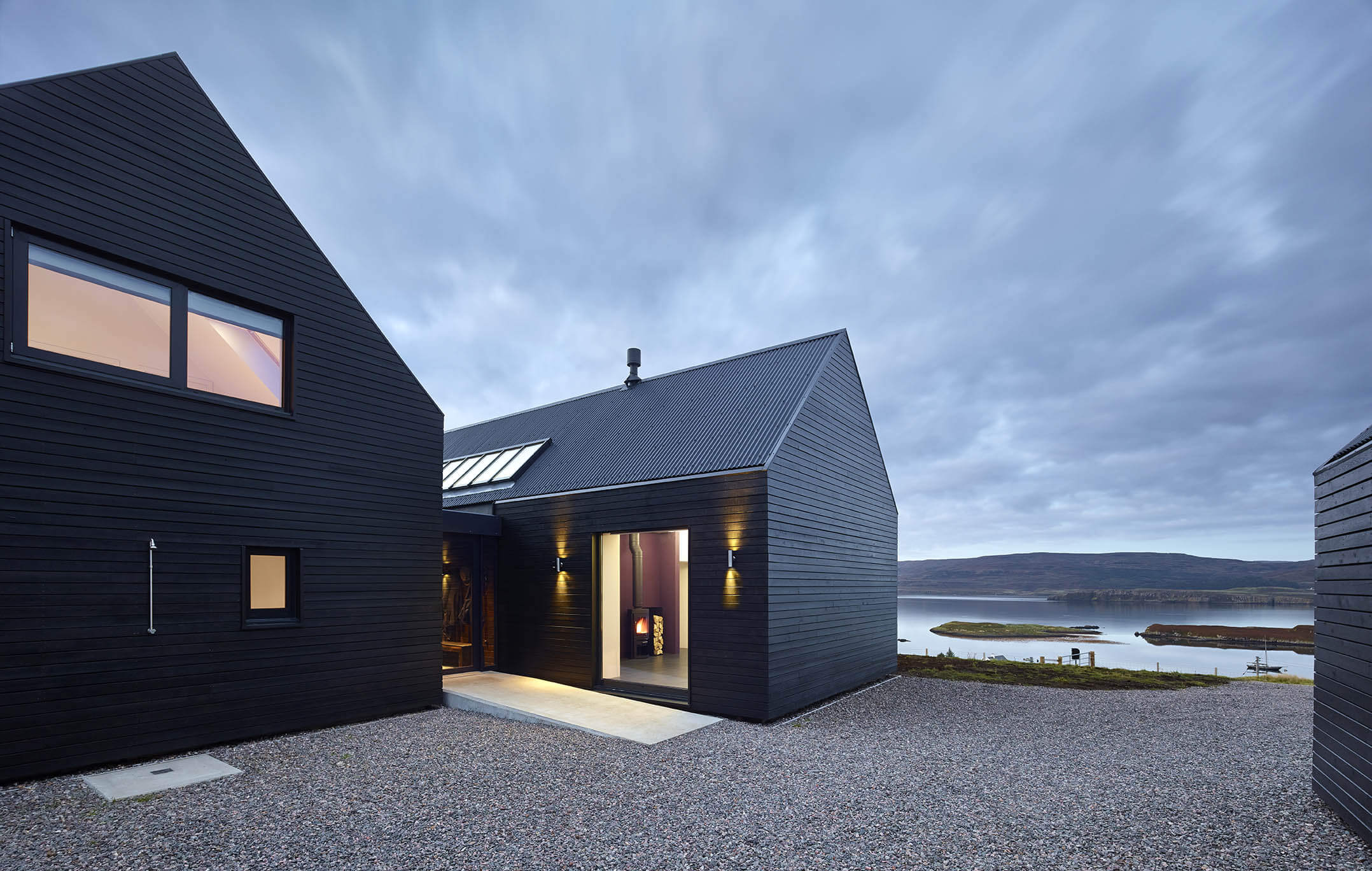 The design is based on a black hut on the nearby croft, which is simple in style and firmly anchored in its surroundings.
The form evolved from a desire to hide the bulk of the very large building behind the cliff, so that the 12-story element containing all the beds lies behind the primary simple shared living space in front.
Interior Design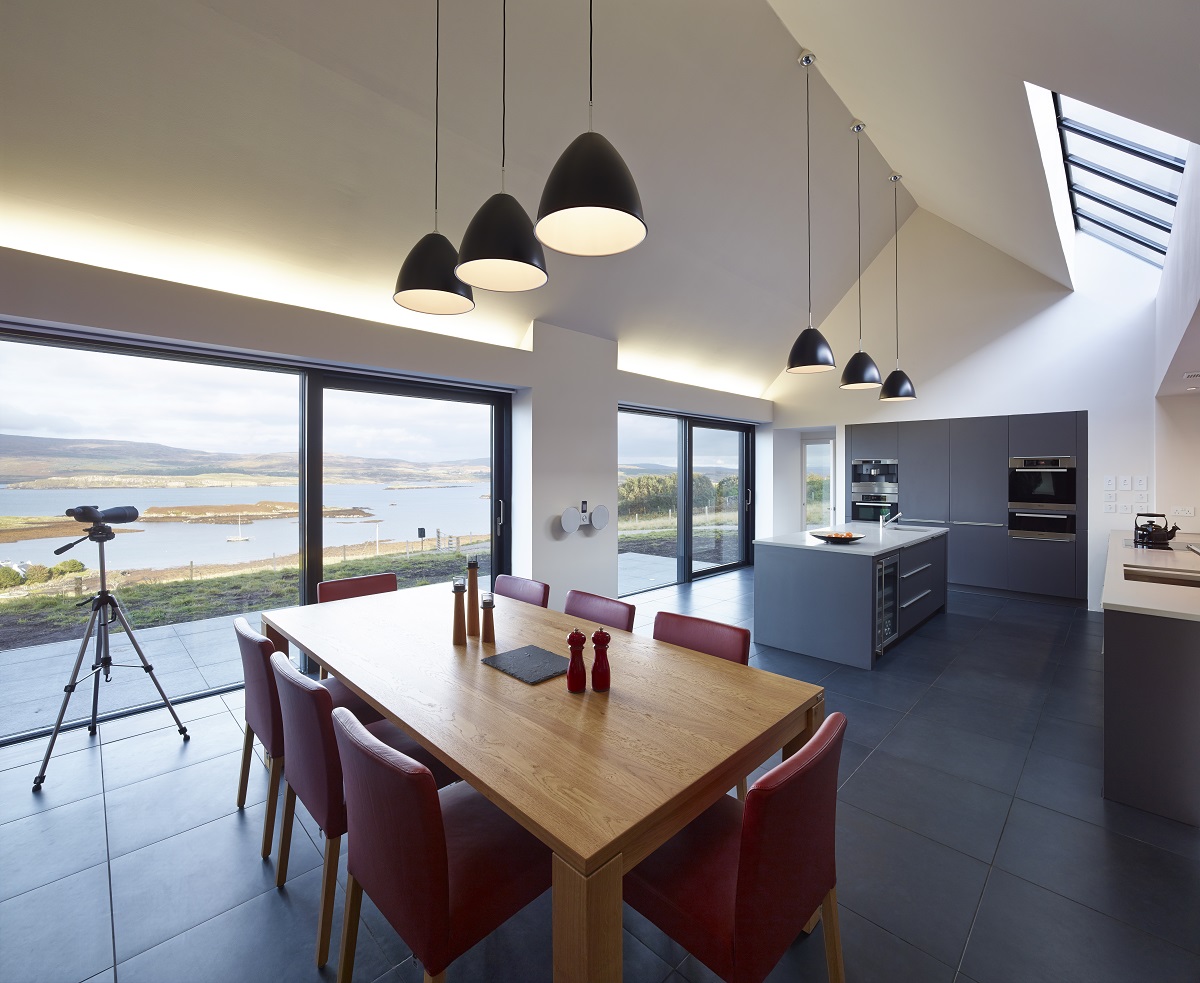 It currently rests low in the terrain, like black farm houses that contrast with the white farmhouse built by the sister next door.
A Saltire Award was given to this home in 2014.
From the road, it looks to be a plain, low-lying farm structure.
The buildings are clustered around a small courtyard that provides wind protection and a place to shower before entering the house.