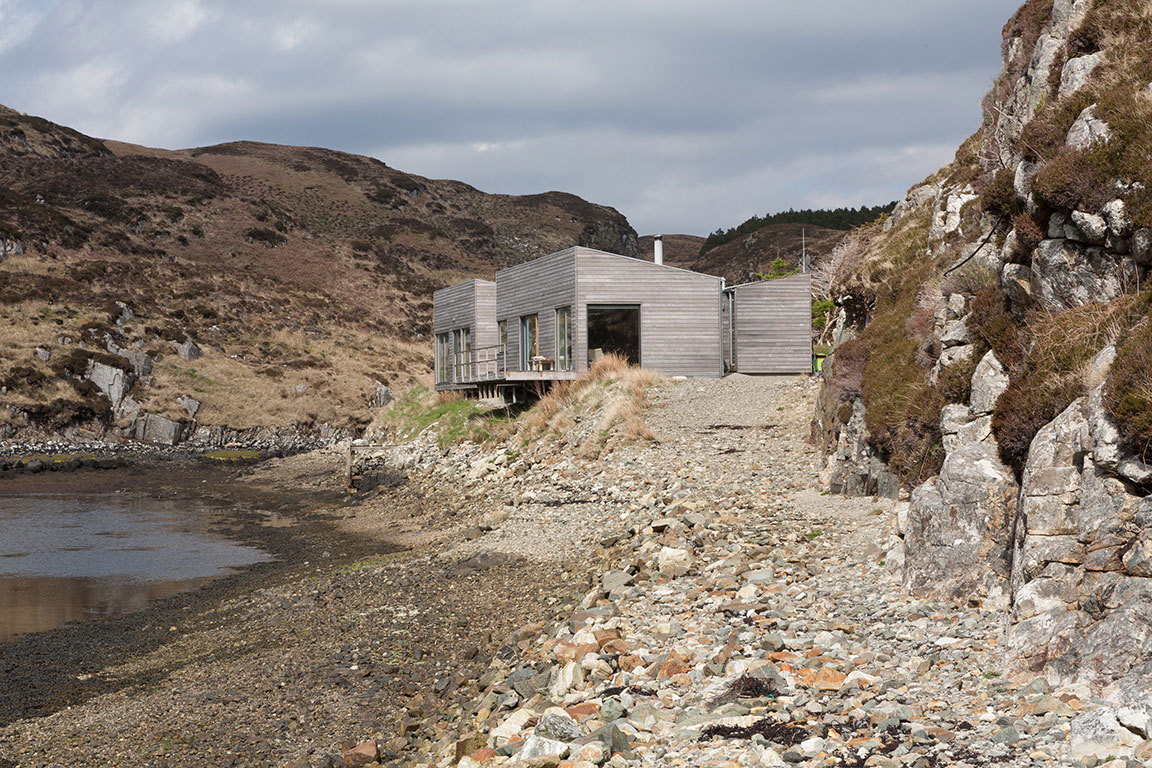 Modern house, classic living
Scotasay is a small island in Harris' east Loch Tarbert, situated between Scalpay and Harris. An architect, purchased it in 1962, together with Scalpay.
The family had been living in a portakabin and an ancient, unrenovated croft house until now, but they were sick of the cold and damp.
Peat bogs, heather, and rugged ungrazed grassland abound on the island, as well as an exceptionally large tract of 1960s-planted woods.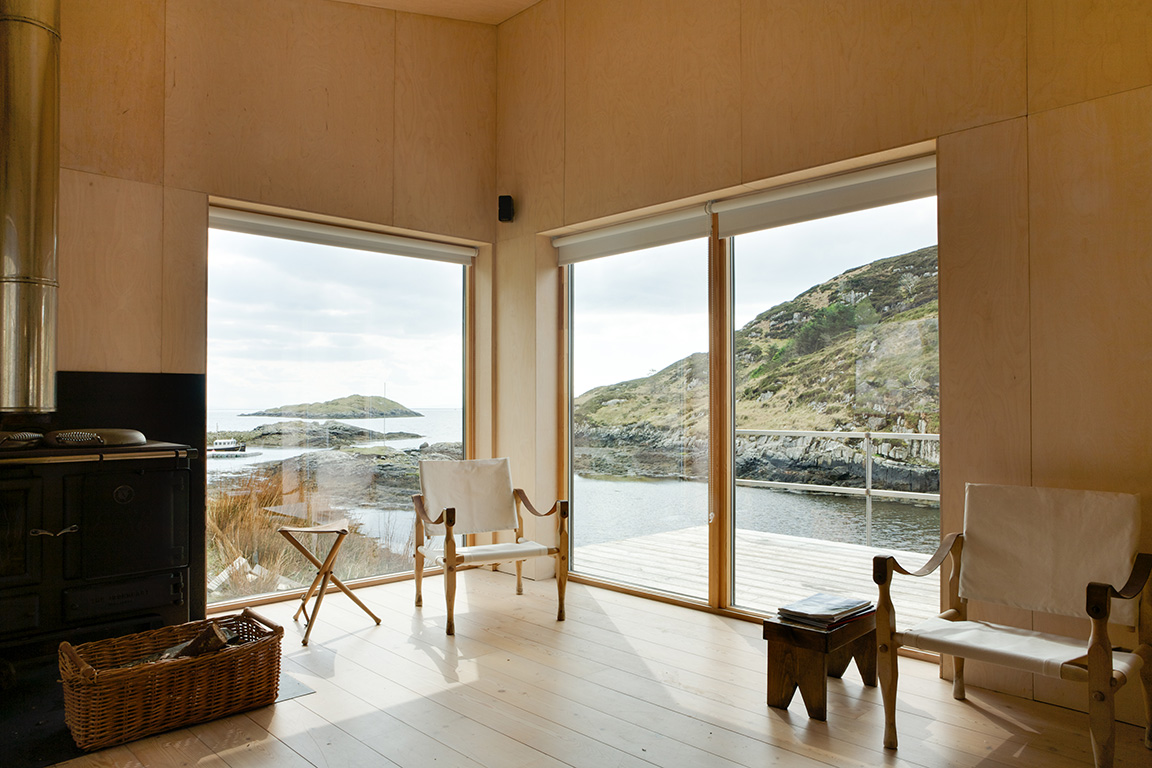 Perfect Harmony
The concept evolved into a series of pods connected by a brightly illuminated hallway.
An open courtyard connects a big living/dining/study with a kitchen to a bedroom pod.
A spine of service areas, such as bathrooms, utility rooms, and plant rooms, runs down the back of the building.
The house is built on stilts and overlooks a tidal lagoon; it is lined inside with birch facing ply, which sparkles when the sun reflects off the water.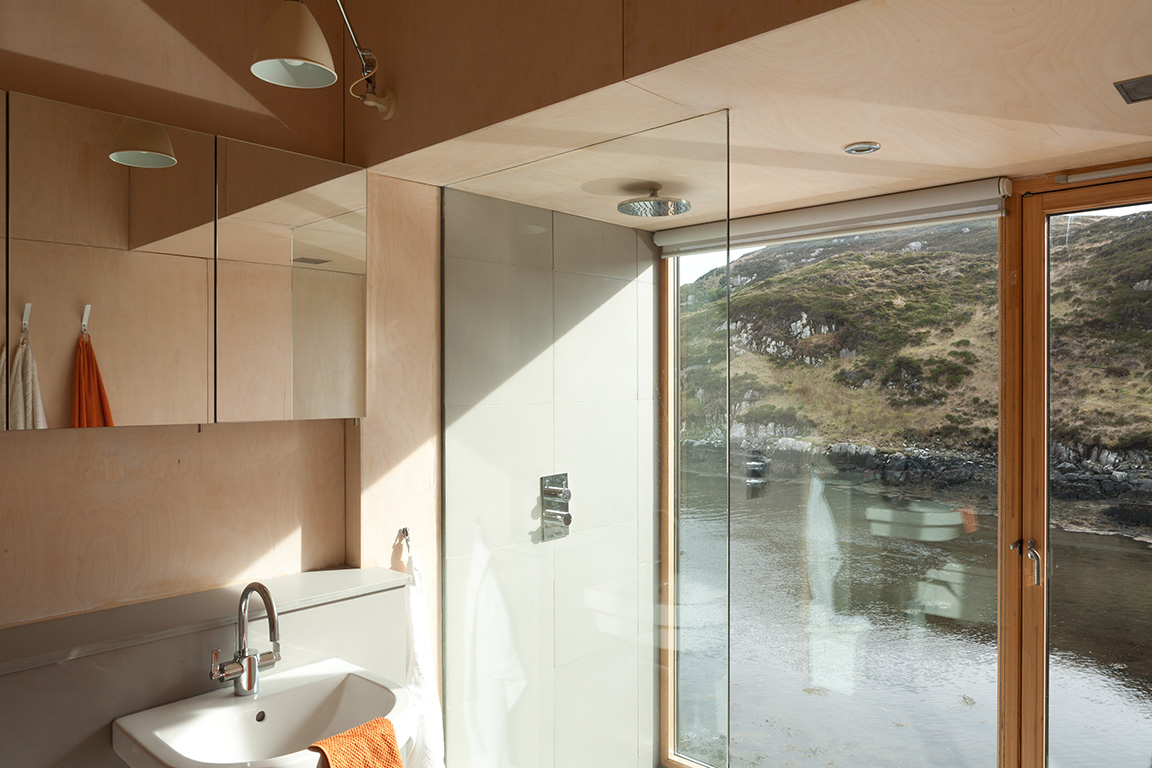 A bathroom designed with light in mind
The house is powered by a 5kw turbine coupled to an inverter and a bank of batteries because it is off the grid.
It has been constructed to allow for the addition of a log-fired boiler as well as a backup gas boiler and generator in the future.
The roof's shape allows rainwater to be collected and recycled using a series of pumps and tanks.
As far as is practical, the client continues to live, cook, and work outside.
He intends to construct more self-contained pods for guests on the island, but they will be simpler.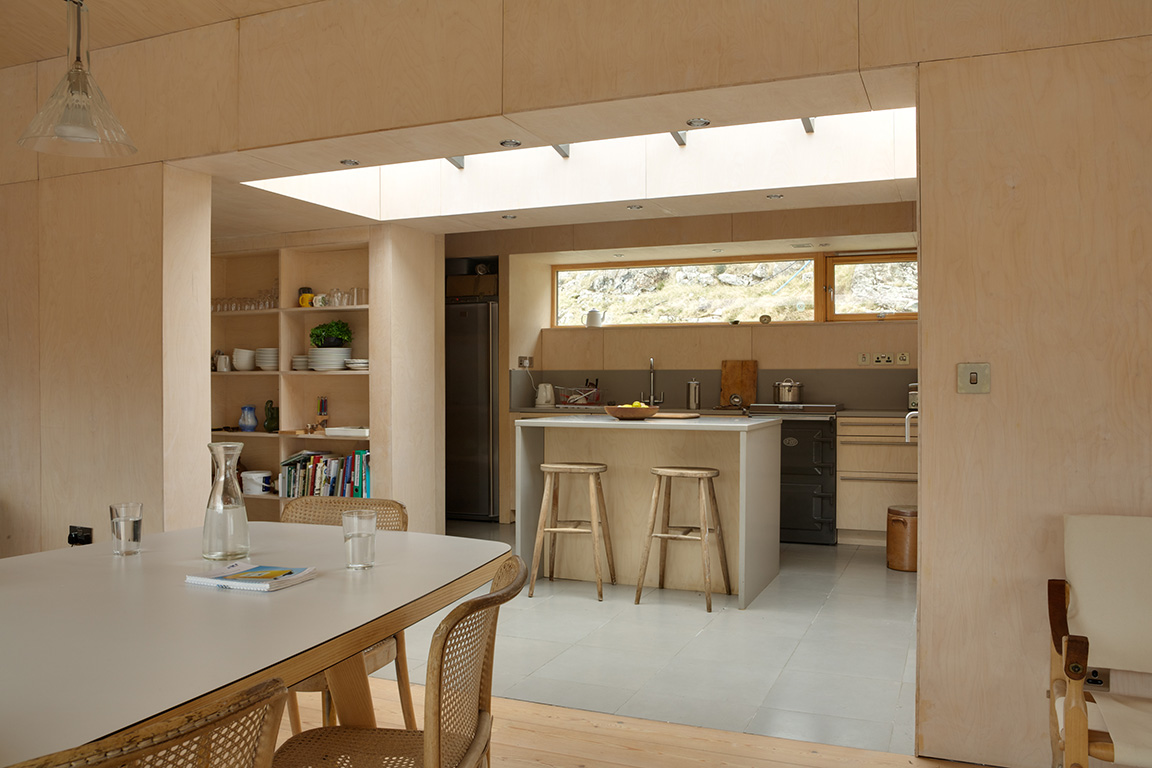 A practical kitchen for a practical house
We at Morren design and Interiors pride ourselves on maximising the space available within a house, but also taking into considerations such as constraints, views and aesthetics.
If you have a challenging space with site contraints then get in touch and we will do our best to provide you with a solution that fits any budget.